Importing and Overlaying Hail Maps using KML Files
Storm restoration and roofing contractors are constantly looking for better ways to boost their productivity.

And while importing and overlaying hail maps using KML and KMZ files can be the holy grail of canvassing productivity, many contractors are not aware that they can in fact import the storm hail swaths directly into their canvassing apps.

The Workaround Solution to Importing a Hail Map Into Your Canvassing App
First of all; a hail swath, in the end, is a KMZ or KML file. When you can get a copy of a storm's KMZ or KML file, you can then import it into your canvassing app if it allows it. 

WeatherGuidance is one of the few hail swath solutions that does provide a copy of the KML file to you on both their desktop and mobile versions.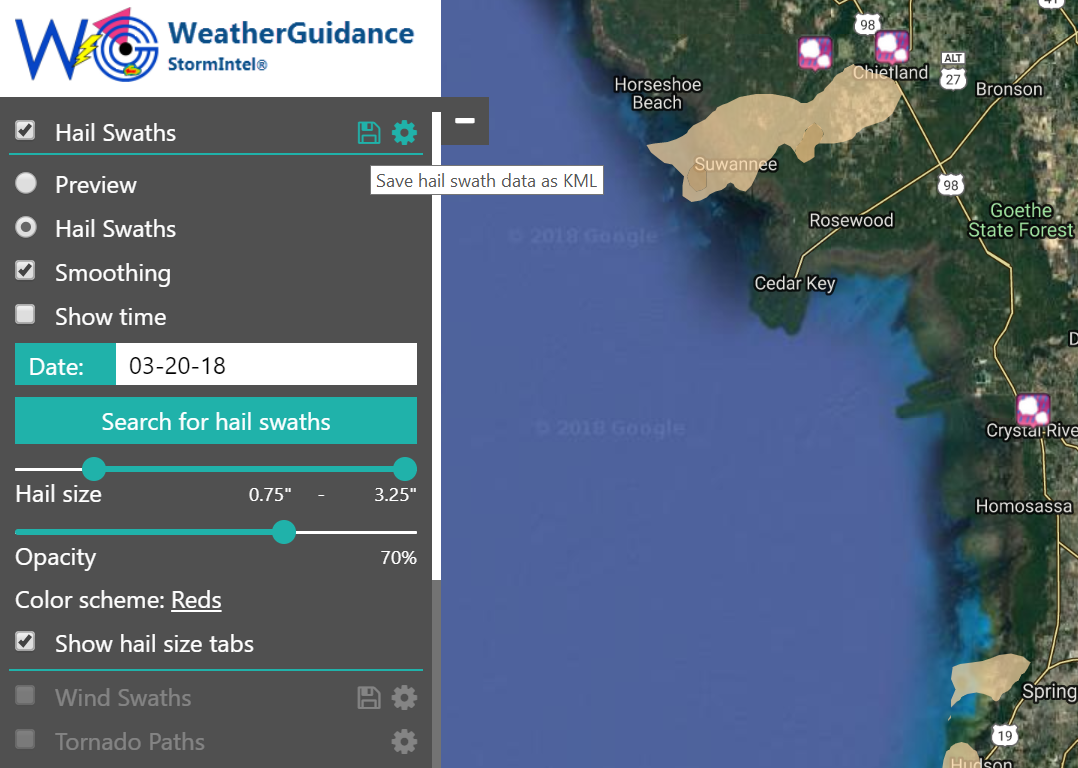 Robert White, Meteorologist and Senior Forensic Weather Analyst

Robert White, Meteorologist and Senior Forensic Weather Analyst at WeatherGuidance says, "You can generate a KML/KMZ file for any storm date you want right on the StormIntelligence page on your desktop/laptop computer or tablet." You just have to click on the Save Disk icon when you pull up a storm swath to download a copy, and then upload it to your canvassing app.

The 1 2 3 Of Uploading Hail Swath KMZ Files Into Canvassing Apps
While not all hail apps give storm restoration contractors the ability to upload a KML or KMZ file, SalesRabbit does.

And fortunately for door to door sales businesses like Calloway Roofing in Orlando, WeatherGuidance allows you the ability to download KML files.